Corporate Social Responsibility
Serve society with products in optimal condition. Our company offers the highest quality possible and seeks to harmonise with nature. We provide customers with environmentally-friendly products and services that reduce consumption resources.
Respect human rights with working conditions that promote safety, health and personal and professional development for everyone.
Respect the environment, doing our best to prevent contamination by minimising waste and rationalising the use of natural- and energy resources.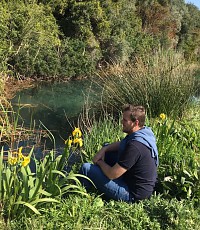 Jan Jacob van Eijle Jr.
His interest in the environment leads him to experiment with gardening options using native plants and designing attractive and sustainable gardens, integrating gardens into the natural environment.
Passionate about art, he loves animals and nature.
Rafael Mata Castell
Is responsible for the administration of Bio Jardínsostenible.
Passionate about sports and long walks in the mountains.